A multipurpose epoxy for shop and field applications
PPG AMERLOCK 600 is a two-component, high-build, multipurpose polyamide cured coating. Ideal for fabrication shop and maintenance applications, this coating's compatibility with a wide range of substrates provides great flexibility. With low-VOC (240 g/L), fast dry times and durability, this versatile epoxy is a must-have for any applicator.
Key Features and Benefits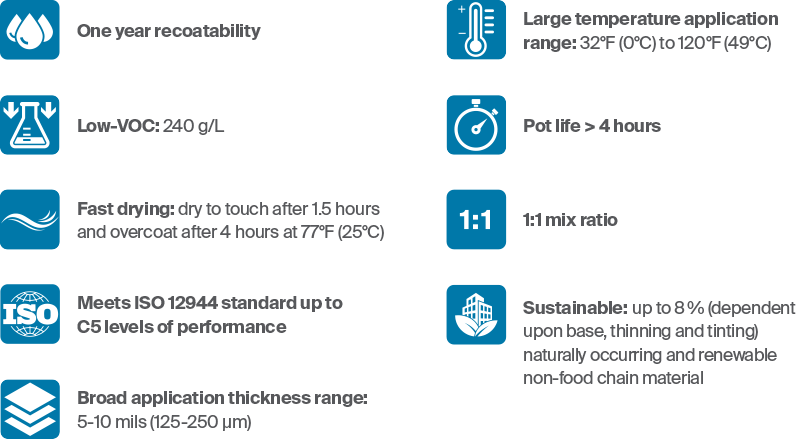 Efficient shop and maintenance application
PPG AMERLOCK 600 is formulated to be user friendly whether you are in the shop or in the field. Our 1:1 mix ratio and fast dry times allow for easier mixing and high throughput during shop applications and minimal downtime in the field for less disruptions during maintenance. Either way, you can get back to work quickly.
One year recoat window
Our one year recoat window means that our coating works for your applicators' schedule. We wanted to provide a coating that was not only high performance, but also easy to work with, so you can get the most out of your operations.
Versatile surface application
PPG AMERLOCK 600 works with a wide range of substrates and surface preparations. It can be applied to marginally prepared steel surfaces. This versatility helps you reduce inventory and complexity, with one coating for many situations.
Systems meeting ISO 12944-6
PPG AMERLOCK 600 offers a wide range of protection up to C5 environments as a primer in 2-coat systems as well as an intermediate coat in a typical 3-coat system.