PPG STEELGUARD® 951 is the flexible, 100% solid epoxy intumescent coating for up to 3 hours cellulosic fire protection. It is a durable, fast-construction passive fire protection providing corrosion resistance up to ISO 12944 C5, without topcoat.
PPG STEELGUARD can be used to coat some of the most challenging steel profiles without compromising on vital fire resistance properties; hence providing architects the peace of mind to fully utilize the aesthetic feature of the steel within their design.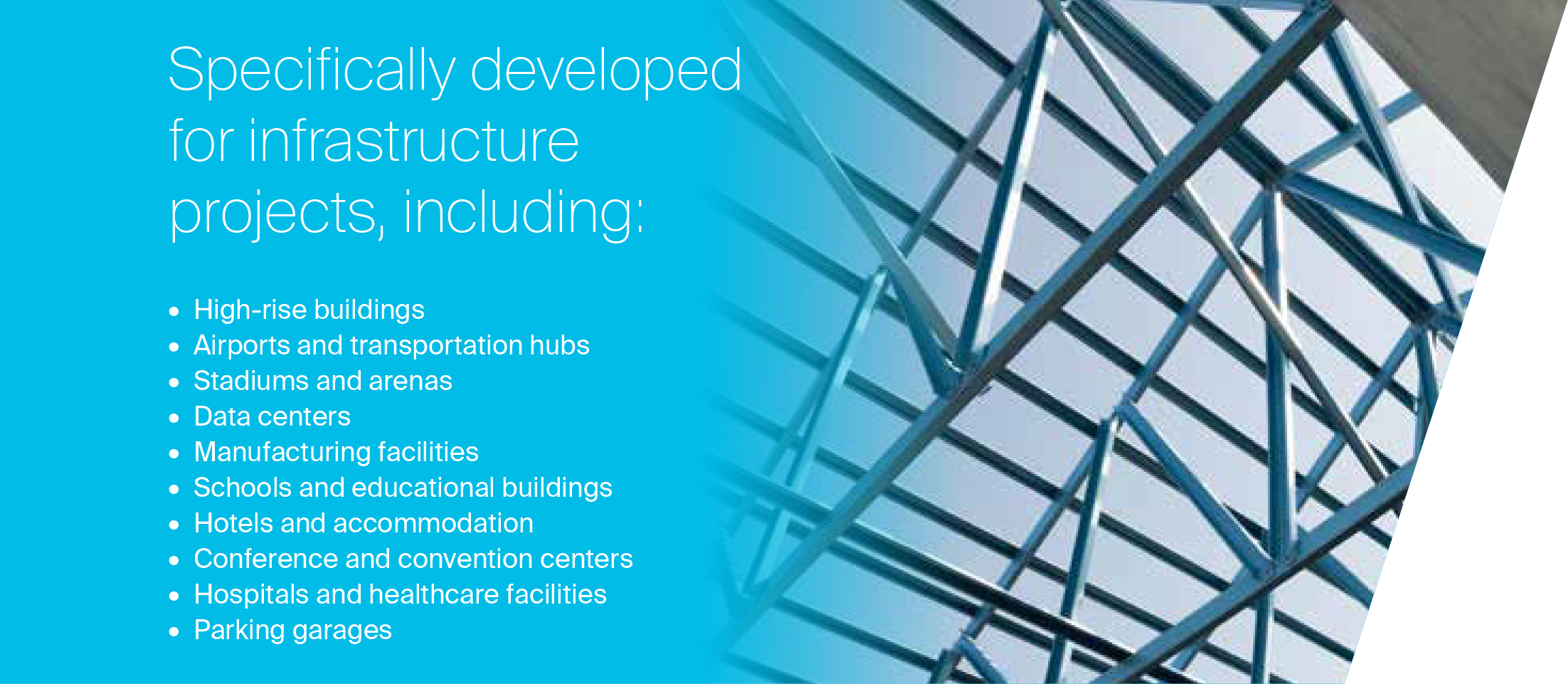 Effective fire protection for up to 3 hours
PPG STEELGUARD 951 intumescent epoxy coating expands at high temperature – transforming from a very thin, light weight film into a thick, foam-like layer that insulates the steel from cellulosic fires. The insulation maintains steel stability, providing up to 3 hours of fire protection.
Corrosion protection up to ISO 12944 C5, without the need for a topcoat
PPG STEELGUARD 951 intumescent epoxy coating can be used effectively in ISO 12944 C3 environment without the need for a primer or topcoat, and C5 environments without a topcoat and is suitable for interior and exterior applications, unless decorative colorful effects are expected.
Can be handled the next day, increasing project efficiency
PPG STEELGUARD 951 intumescent epoxy coating can be painted within 1 day and transferred to site the next day. The coatings' ease of application means that it can also be applied in modular yards or on-site.
Easy application
The coating can be applied by single or plural component airless spray or by trowel, which makes it flexible for applicators to choose the most suitable application method.
Compliant to international standards
PPG STEELGUARD 951 intumescent epoxy coating is tested in accordance to recognized national and international fire and corrosion standards.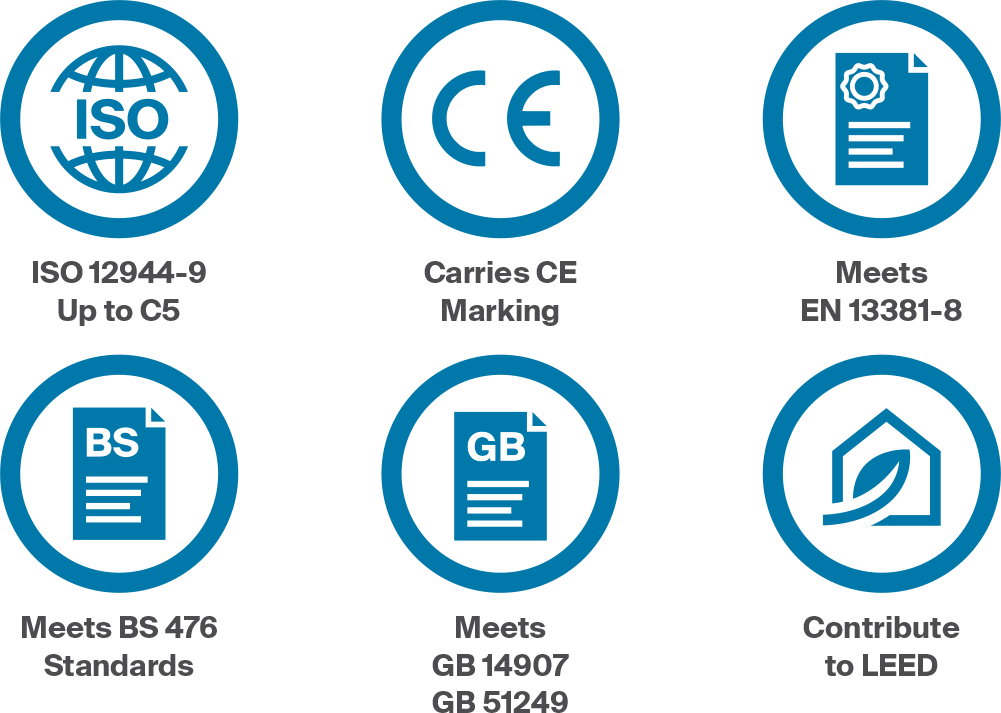 Global engineering support and quality
Our engineers are experts in intumescent fire protection and are up to date with all relevant industry standards and fire ratings. They also have the engineering capability to support you with the implementation of your chosen products, through to project completion and beyond.