PPG SUPERCOAT™ Epoxy Garage Floor Coating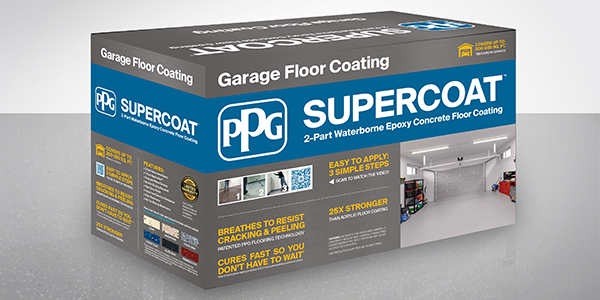 Protect and beautify your garage
Give your garage floor a great-looking, durable coating with PPG SUPERCOAT Epoxy Garage Floor Coating. Its patented two-part waterborne epoxy system allows moisture from the concrete to pass up through the surface, resisting blistering, peeling and other moisture pressure damage. It also typically eliminates the need for acid etching and mechanical grinding* before application, even when the surface is less than ideal. PPG SUPERCOAT Epoxy Floor Coating provides strong adhesion versus acrylic floor coating, and it covers up to 250 square feet of floor in just one coat.**
PPG SUPERCOAT Epoxy Garage Floor Coating is available at PPG dealers and stores and comes in kits that include the epoxy components, cleaner/degreaser, non-skid additive, stir stick, application guide and decorative flakes. It is available in six pre-packaged color/flake designs.

Features
2-Part waterborne epoxy
1-Coat application**
Soap and water cleanup
No acid etching required
High gloss finish
Impact and chemical resistance
Stain resistance
Hot tire pick up resistance
* A floor having a sealer or previous coating may require grinding prior to application.
** Some colors, drastic color changes, or porosity of the concrete may require more than one coat to achieve a uniform finish.
Watch the installation video
Download the installation guide
View Guide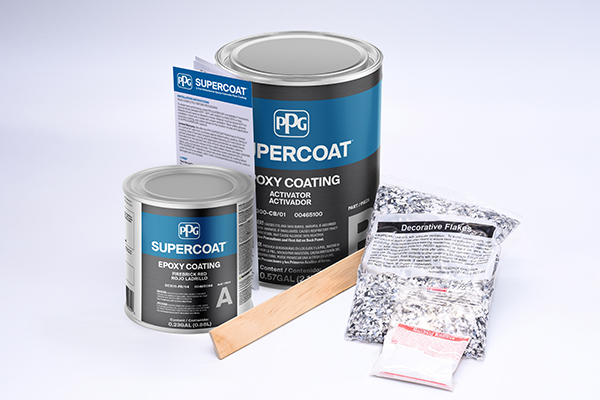 What's in the kit:
Epoxy Base Color
Activator
Decorative flakes
Anti-slip aggregate
Stir stick
Easy-to-follow instructions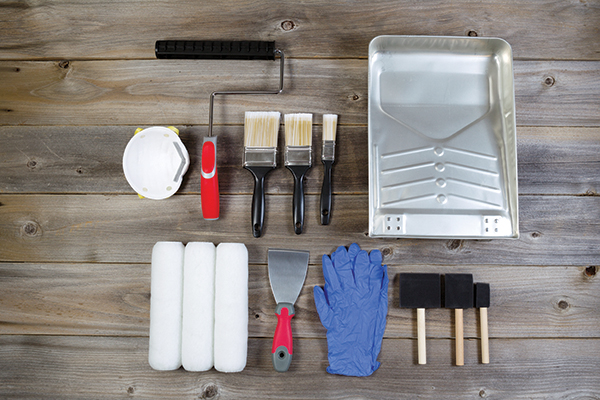 Supplies you may need:
3/8" Roller cover
Roller frame
Protective gloves & glasses
Push broom
Extension pole
Industrial cleaner/degreaser
Color/decorative flake options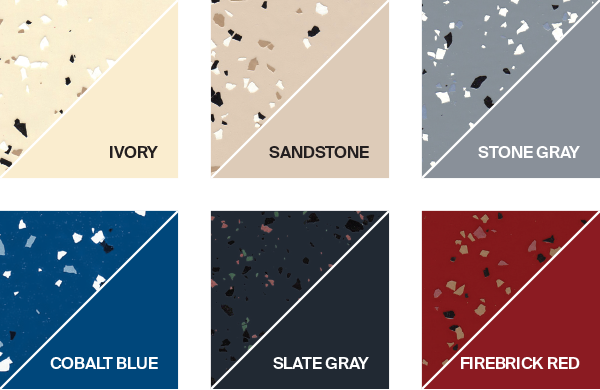 Cure times
12 hours before foot traffic
72 hours before driving across
72 hours before parking vehicles
Contact us for support
For technical advice: 1-800-441-9695 (Select Option #5, then select Option #4)
Warranty
We offer the PPG SUPERCOAT Performance Promise for a period of 1 year from purchase against delaminating, peeling, flaking or cracking, when it has been properly installed following our instructions for surface preparation, mixing, and application procedures as stated in the Installation Guide. Excluded from the warranty are: Acts of God; natural disasters; seismic movement; abuse and misuse of the coated areas; impact damage; substrate failure; and normal wear and tear. The warranty covers replacement of PPG SUPERCOAT material to correct any areas deemed as coating failure under the terms as stated. Labor costs, consequential and incidental costs or damages are not included.