A unique range of benefits for in-shop applications
The ultimate solution for in-shop application
The PPG SIGMAFAST 278 high-solids zinc phosphate epoxy primer and build coat is a proven epoxy technology that combines 80% of volume solids with excellent fast-drying properties in one product. It is ideal for in-shop applications. Our unique coating is the only product on the market that combines 80% volume solids with excellent fast drying properties.
This innovative product, part of the PPG brand, is the latest coating development based on our long history in epoxy chemistry. This coating solution improves the speed of in-shop applications while also providing compliance to all VOC legislation.
PPG SIGMAFAST 278 delivers improved in-shop productivity
PPG SIGMAFAST 278 is designed for shop and field applications. With its unique film build capabilities, dry time, recoat window and volume solids, it has proven value to owners and applicators.
SIGMAFAST 278 is a two-component, zinc phosphate epoxy primer and build coat that offers a unique range of features and benefits for in-shop steel fabrication: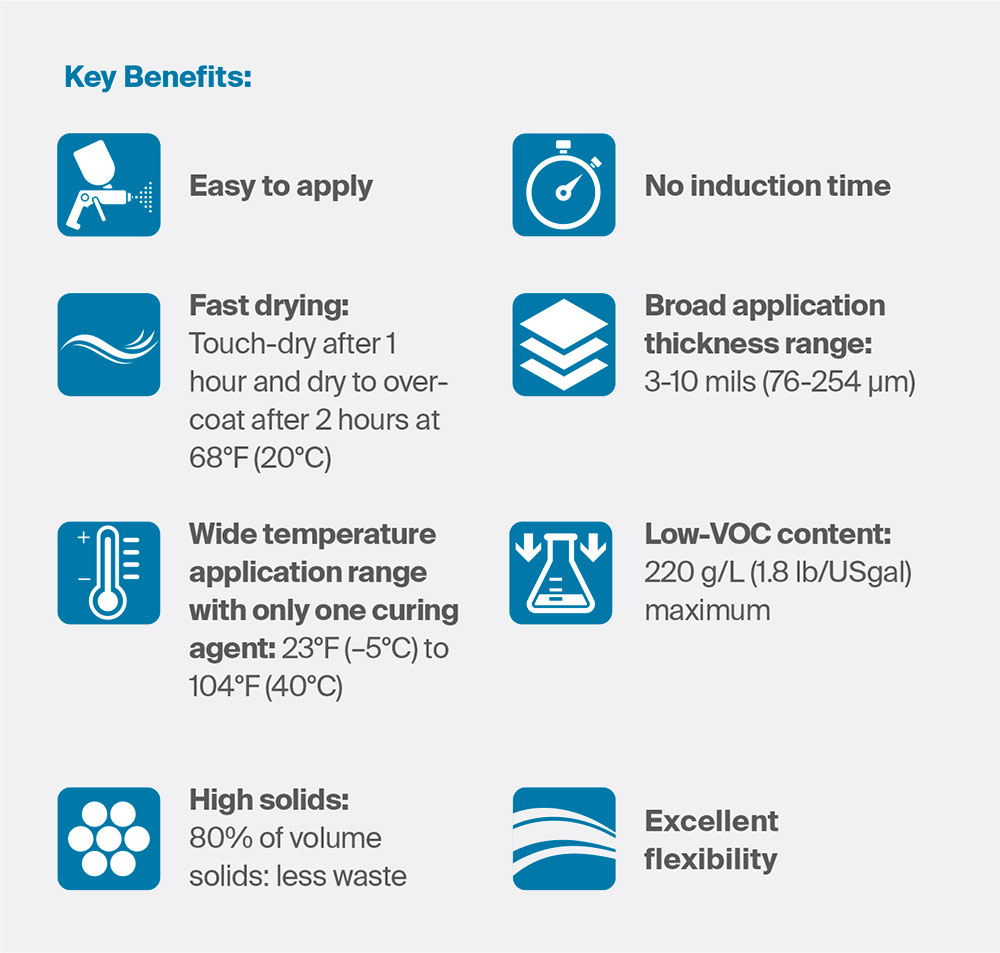 C1-C5 environments
PPG SIGMAFAST 278 offers a wide range of corrosion protection as not only an intermediate coat for a typical three-coat system but as a two- and three-coat stand-alone offering.
Systems following ISO 12944-5 and ISO 12944-6 with high durability
C3 to C4 environments: two-coat system
C5 environment: two- or three-coat system
Recoat window
PPG SIGMAFAST 278 has an unlimited maximum overcoating interval provided the surface is free from chalking and other contamination.
VOC legislation
PPG SIGMAFAST meets EPA Method 24: 220 g/L (1.8lb/USgal) without any particular adaptation of in-shop installations.
PPG SIGMAFAST 278 can be combined with PPG SIGMAZINC 105 as a primer for C5 systems and also PPG SIGMAFAST 210HS as an aesthetic finish coating.