PPG PHENGUARD™ Subsea 610 and 780
Proven protection for high-temperature subsea production systems
Our two-coat subsea solution provides long-lasting protection for equipment operating in extreme depths, temperatures and pressures.
With many shallow-water fields already exhausted, major oil and gas companies are driven to search in deeper waters and geological formations in order to keep up with global energy demands.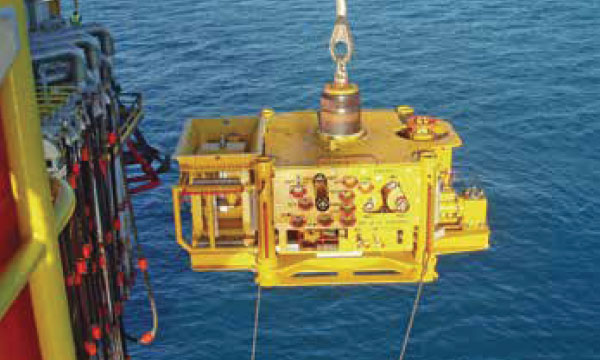 Meeting the subsea challenge
The subsea market is one of the most innovative and technically demanding sectors within the offshore industry, with state-of-the-art technologies used for deep-water oil and gas exploration worldwide.
While external surfaces are exposed to seawater just a few degrees above freezing, the internal of pipes and equipment must resist hot production fluids.
Delivering long-lasting protection
Providing high-temperature resistance up to 180°C (356°F), with or without insulation, our advanced two-coat PPG PHENGUARD SUBSEA solution has been specially formulated to withstand extreme temperature gradients and deliver long-lasting protection.
Benefits
Outstanding performance record for the protection of subsea equipment
Proven high-temperature resistance and cathodic disbondment capabilities
Certified for System 7C 180°C (356°F) – NORSOK M-501 Revision 6
Excellent resistance to seawater immersion
Re-coatable after three hours at 20°C (68°F)
Excellent resistance to seawater immersion
Optimal corrosion control
Good application properties
Meeting NORSOK M-501 Revision 6 – System 7C
Our coating experts have also developed PPG PHENGUARD SUBSEA 610 and 780 to fulfill the requirements of NORSOK M-501 Revision 6 in which System 7 is divided into three sub-segments:

To satisfy System 7C, our two-coat solution has been closely examined through high-temperature and cathodic disbondment testing to guarantee optimum performance at elevated temperatures.
System recommendation
PPG Subsea two-coat system with high-temperature resistance up to 180°C (356°F).